A Safe Room is a big investment and therefore a big decision that should be planned and executed carefully. A Safe Room can be used to protect people or valuables. Safe Rooms that protect people from crime are panic rooms and those that protect people from severe weather are storm shelters.
The Safe Room Guide explains the differences, covers above and below ground Safe Rooms to include the pros and cons of each and contains a list of manufacturers, many of which will deliver and install your Safe Room for you!
In the Safe Room Guide you will also see the installation of an above ground model, an inside below ground model and a below ground model.
Building the perfect home or addition to protect the family from both Crime and Severe weather at the same time can be accomplished by combining the above and below ground models and the Safe Room Guide will show you how!
The Safe Room Guide also contains the Secret Username and Password used to access the Password Gate located on this page.
"Instant Access and the Password is just $24.99!"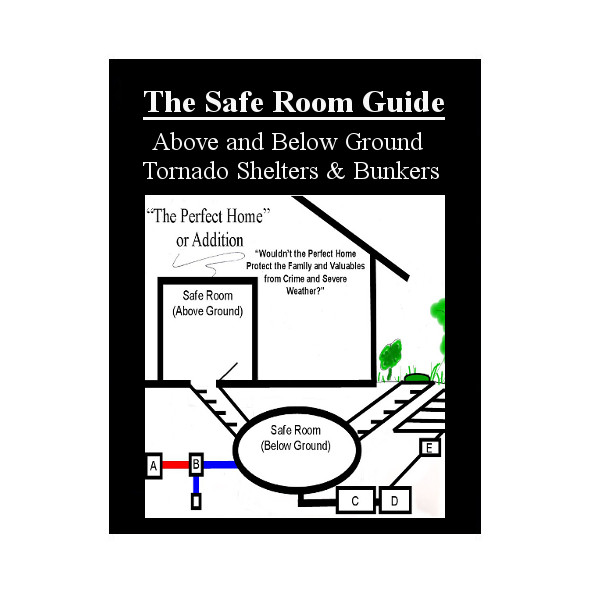 Get the Password & Instant Access!